Hello @ChrisGammell, I make a new Topic because the problem is different.
Updating ncs to 2.4.0 solved topic https://forum.golioth.io/t/error-in-poll-95. I think there was some issue with the socket absed on error 95 that mean operation not supported on socket.
Now while typing this reply I had this, previously nothing happens.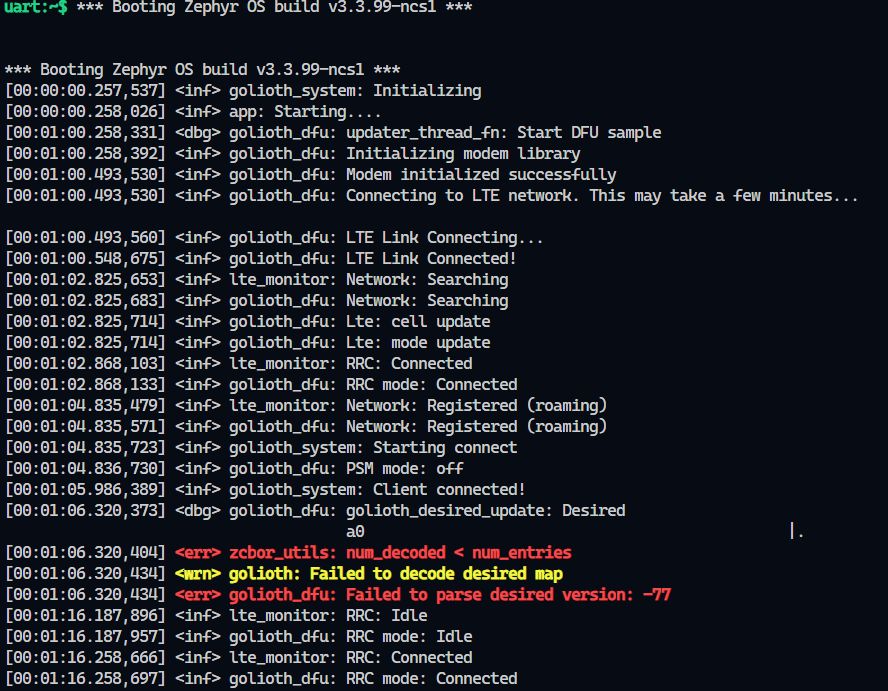 I've upload artifact and turn on rollout. I'm pretty sure that part is correct.
it connects 'cause the console says:

After adding some logging to zcbor_utils I found the issue was cause by
num_decoded < num_entries
in zcbor_utils.c. It never enter the while cycle.
What I have to do? Thanks in advance.